by das on Nov.19, 2007, under Original Artists
If you haven't heard of Reh Dogg, where the hell have you been hiding?
This is the video that launched his career, and its a barn burner. Reh Dogg has been really active since this video starting making waves. He's released several more videos, released a full length album, appeared live on BET, and along with his pal Turtle, they've developed a huge following and several fan clubs around the world.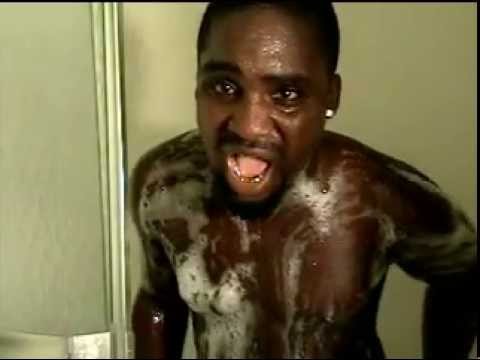 They lyrics are actually quite sad, and a little disturbing. Not quite as disturbing as the shower scene though.
They've been added below so you can sing along.

Lyrics:
Tell me why
Why must I cry
Tell me why
Why must I cry
Why must I cry
Why must I cry why must I cry why ( 6 times)
Tell me why
(Verse)
No matter what I did I tried to love this kid, ever since he was eight
All he ever did was lie and steal from me
Now he's seventeen and I thought that he'd change his ways but when I look at kid
He's still hating on me
It makes me sad to see this kid, he's still hating on me, he's bad I just can't lie anymore
I gotta push him through the door
Recently the kid stole my jewelry, I turn my back and he steals my gun from me
Kid be careful you're gonna shoot someone and end up in jail
A death sentence is that what you want? I know that you really hate me but why did you have to do these things to me. It's not fair you really don't care.
Don't understand why you gotta go this route, don't you understand without a doubt it's the wrong path, understand
(Chours)
Tell me why
Why must I cry
Tell me why
Why must I cry
Why must I cry why must I cry why (3 times)
Tell me why
Why must I cry why must I cry why (3 times)
Tell me why
(Verse)
Tammie Starr, who do you think you are, using those kids as weapons you know it's not fair Tyler I really love you and I really miss you and Deja
Now I got twins on the way, Tammie Starr you've gone away
California haven't heard from ya that's why
(chorus)
Tell me why
Why must I cry
Tell me why
Why must I cry