Archive for December, 2008
by das on Dec.16, 2008, under Comedy, Elvis, Hecklers
Dominating the news cycle this morning is this video clip from U.S. president George Bush's visit to Iraq yesterday, when a Iraqi journalist Muntazer al-Zaidi from Al-Baghdadia television network hurled both his shoes at Bush during a press conference. This quickly disintegrated into a decadent orgy of dance, as the spirit of Elvis took over GW's body. The horrific results can be seen here:
4 Comments
more...
by das on Dec.03, 2008, under Guitar Heroes
This is Jake E Lee, Axemaster extraordinaire. His credentials include 80′s metal monsters Ratt and Rough Cut, as well as shredding it out for Ronnie James Dio and Badlands. He is probably most famous for salvaging Ozzy's Diary of a Madman tour after Randy Rhodes untimely death. No small feat, filling those shoes. He stayed on with Ozzy and recorded the killer Bark at the Moon album. Without further ado, here's Jake slaying them on a 1983 tour with Ozzy.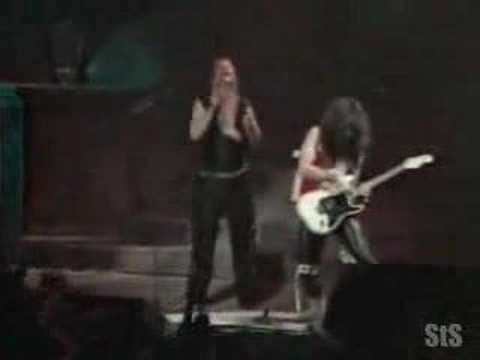 18 Comments
more...